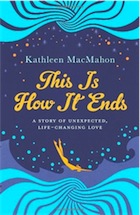 Bought this book from Kinokuniya 2 weeks back as a celebration of the end of my general medicine coverage in the ward. (Yay to that!) The synopsis appears intriguing and there's a review from the late Maeve Binchy at the back cover and she wrote ". I love Binchy's books. All of them. And I was very sad when she died. So if she gave a good review to a book ….I would have to read it definitely. It's a story of people who are easy to believe in and hard to forget". Pretty accurate so far. It centers around Bruno and Addie. And it's centered in Dublin, Ireland. But I won't say more until I've finished the book. Page 151 so far.
Yesterday I was also swayed and I bought another book.
This isn't my first Trollope book. I collect her books and except for one ( I forget the name now) the rest have been very good reading. And THIS is her latest. ( Sense and sensibility with a twist……how lovely. I think you may appreciate it more if you're read the original Austen version.)
It's not in the right size for my shelf….it's bigger but after sitting down and reading the first 2 pages at MPH Solaris…I had to buy it. And so now..I'm reading two books concurrently and carefully putting enough time between the two reads so I don't destroy the joy of each book and mix the two or compare the two unfavorably.